MUSHROOMS
An assortment of both domestic and specialty mushrooms, including:
Portabella
White Mushrooms 
Shiitake
Oyster
Crimini
Enoki
HIGH-QUALITY PRODUCE

MJB Sales, Inc. offers the following iems:  
Snipped Beans
Baby Arugula
Baby Spinach
Spring Mix
MANY MORE ITEMS
SPECIALTY SERVICES
All produce can be cut and packaged
 to your specifications - just ask!
We handle specialty services in-house for faster processing and delivery to our loyal customers!

We welcome inquiries from new customers!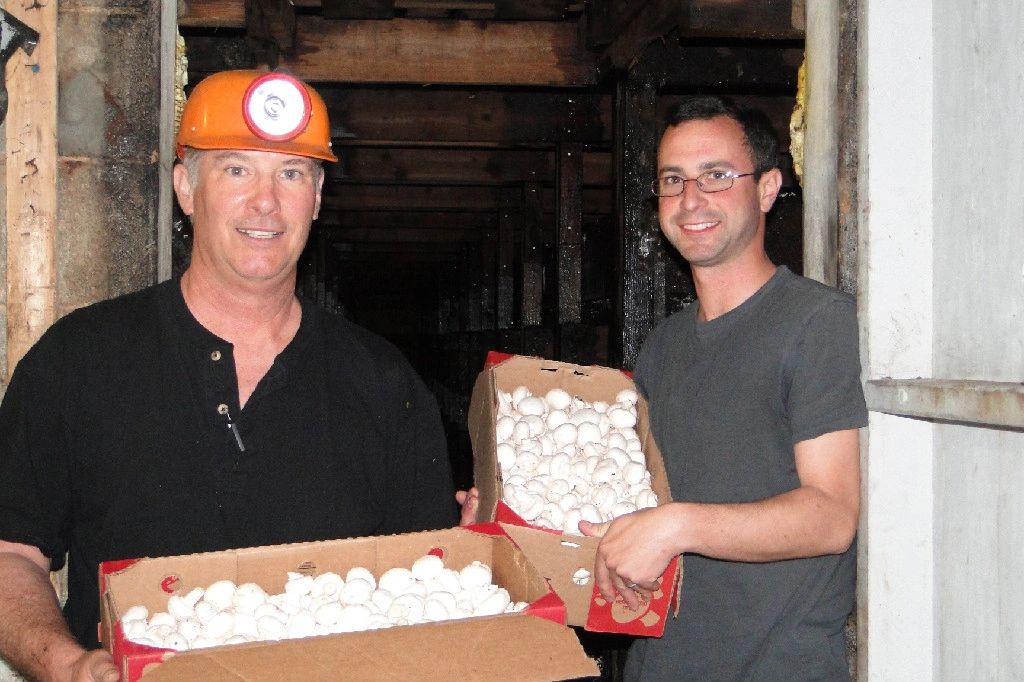 MJB head grower, Steve DePaoli, and Owner, Mario Basciani, display freshly harvested mushrooms.

Steve DePaoli has been a mushroom grower since the 1970s and became the head grower for Robert Masha Sales at its inception in 1995.  Mario Basciani purchased the company in 2006 and Steve has remained - as always - committed to growing a top quality product for our valued customers.